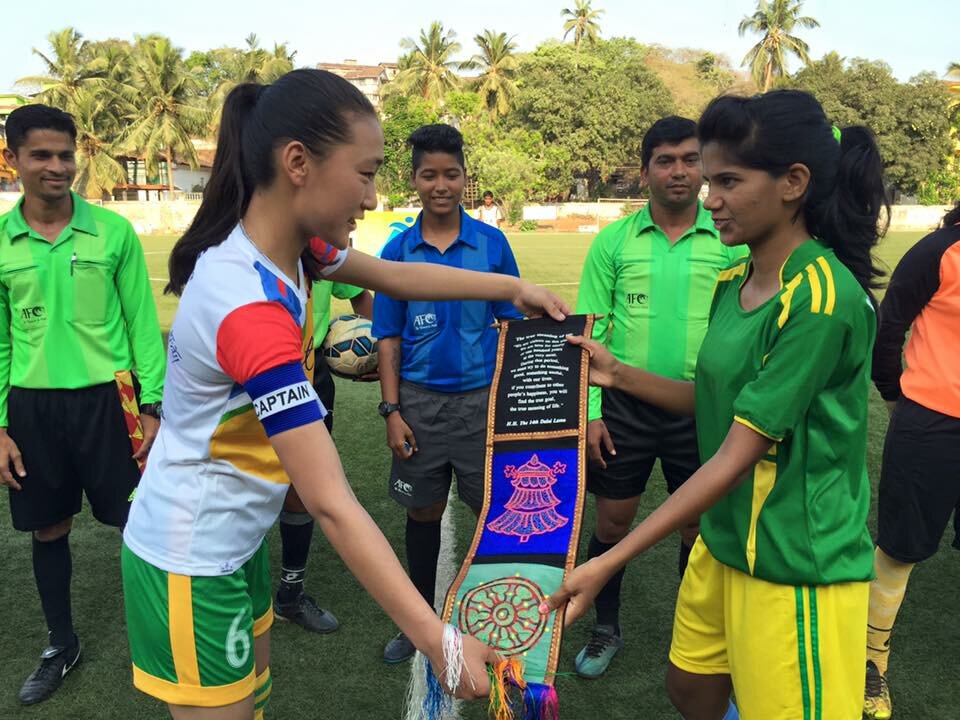 Summer Camp 2016 & GOA TOUR!
22 players attended the Summer 2016 Select Camp in Clementown. Two home matches against KV Academy and Woodstock International School were played to huge crowds and much fanfare, both victories for TWS. The entire team then flew to south India's state of Goa, participating in the Goa Women's Football Tournament, earning the title of Runners Up in the prestigious competition.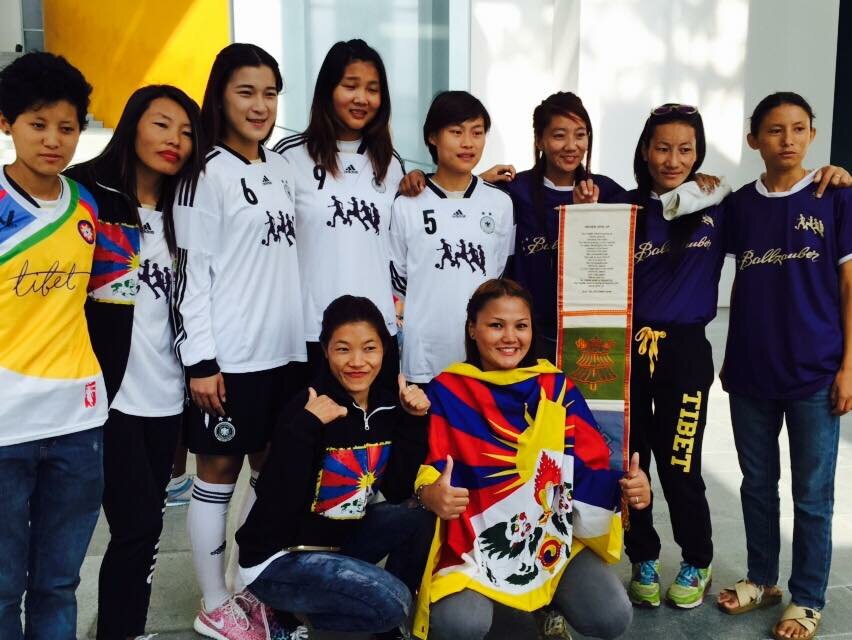 MAKING HISTORY IN GERMANY
In the wee hours of the morning of June 27, a contingent made up of 7 of our senior players plus Coach Gompo Dorjee and Director Cassie Childers, boarded a plane in New Delhi in secret, bound for Berlin, Germany. Invited by the German NGO Discover Football to participate in their soccer tournament Beyond (B)orders, the group didn't publicly announce their plan to attend until they had already boarded the plane in attempt to avoid any interference from both within and without the Tibetan community.
These brave young women were to become the first female Tibetan athletes to represent Tibet abroad in known history, and the first Tibetan athletes of any gender to meet Chinese athletes in competition since the 1959 invasion.
The Beyond (B)orders tournament brings together women's teams from around the world, splitting the contingents up onto new, mixed-nationality teams, keeping in-tune with the themes of women's empowerment and overcoming differences and discriminations through sports.
Sports Diplomacy in Action
On the first day of the tournament, we overheard that the Chinese team had arrived. With a quick glance and a smile, our young Tibetan women ran over to them in the parking lot, greeting them with hugs and hellos in the Chinese language. The Chinese team, shocked to see a team representing Tibet, didn't quite know how to react at first. But over the next few days, the players began to open up and share their personal stories. By the end of the tournament, the Tibetan players and the Chinese players had formed strong bonds of friendship. The significance of this is great; our players overcame all the politics, fear and hatred, and proved to the world that Tibetans and Chinese can meet in the middle in the spirit of camaraderie and compassion. Our team also met with the German Chancellor Angela Merkel, the USA Ambassador to Germany, and made friends with fellow athletes from around the world, spreading word of the Tibetan cause & representing their country.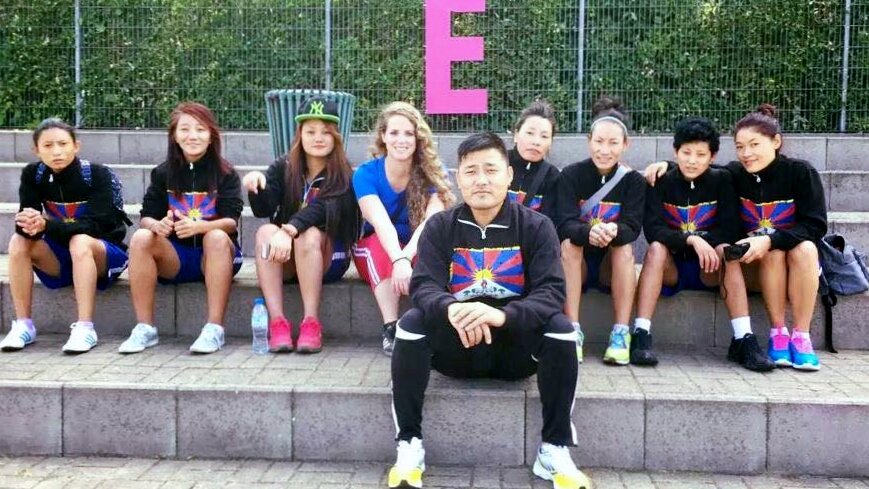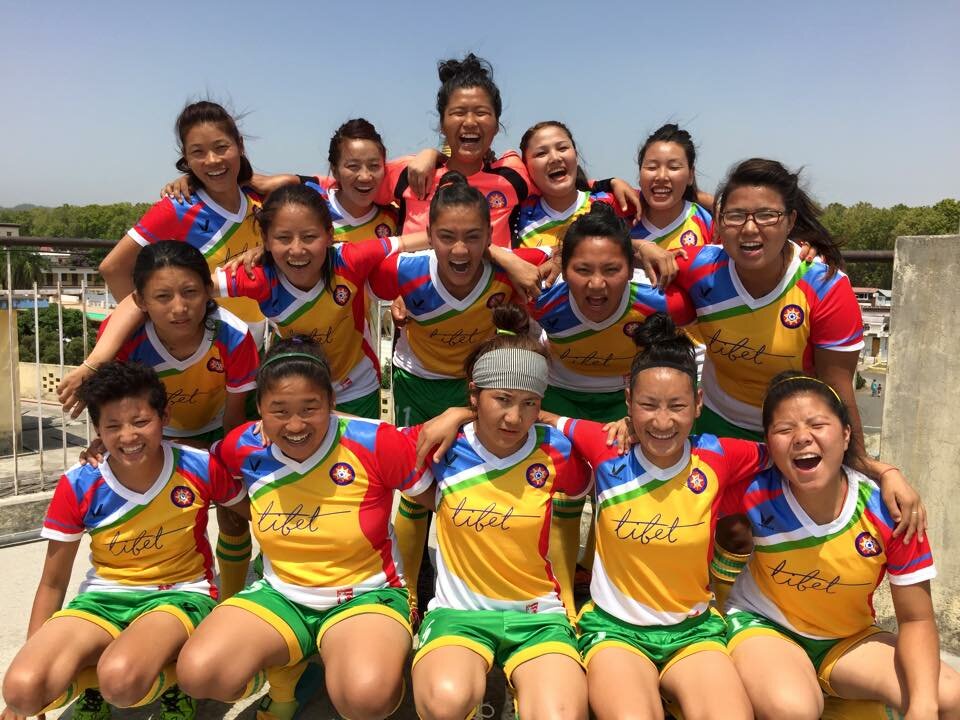 SUMMER CAMP 2015
Our 2015 Summer Camp marked an important moment in the history of Tibet Women's Soccer. Now fully independent, our players traveled from all corners of India to participate in a camp that celebrated courage, autonomy and righteousness in the face of adversity. They were told they couldn't play, but they came anyway, and opened a new chapter for themselves and all the young women who will come after them.
Set to the uncomfortable tune of scorching Indian heat, the camp also marked the start of new Director of Football Gompo Dorjee's commitment to Tibet Women's Soccer, and establishment at our new headquarters in Clementown.
The camp culminated in two well-attended matches against Dehradun Football Academy and KV School, leaving us with one win and one loss - and a whole lot of spirit.
Tibet Women's Soccer does not rely solely upon sports to provide the education needed to promote self-confidence, gender equality and development of voice – it provides a professional, well-rounded curriculum of leadership, team building, gender equality, health and communication complimenting its soccer training sessions as well. Soccer is simply the tool by which TWS frames and delivers lessons and experiences focused on these themes.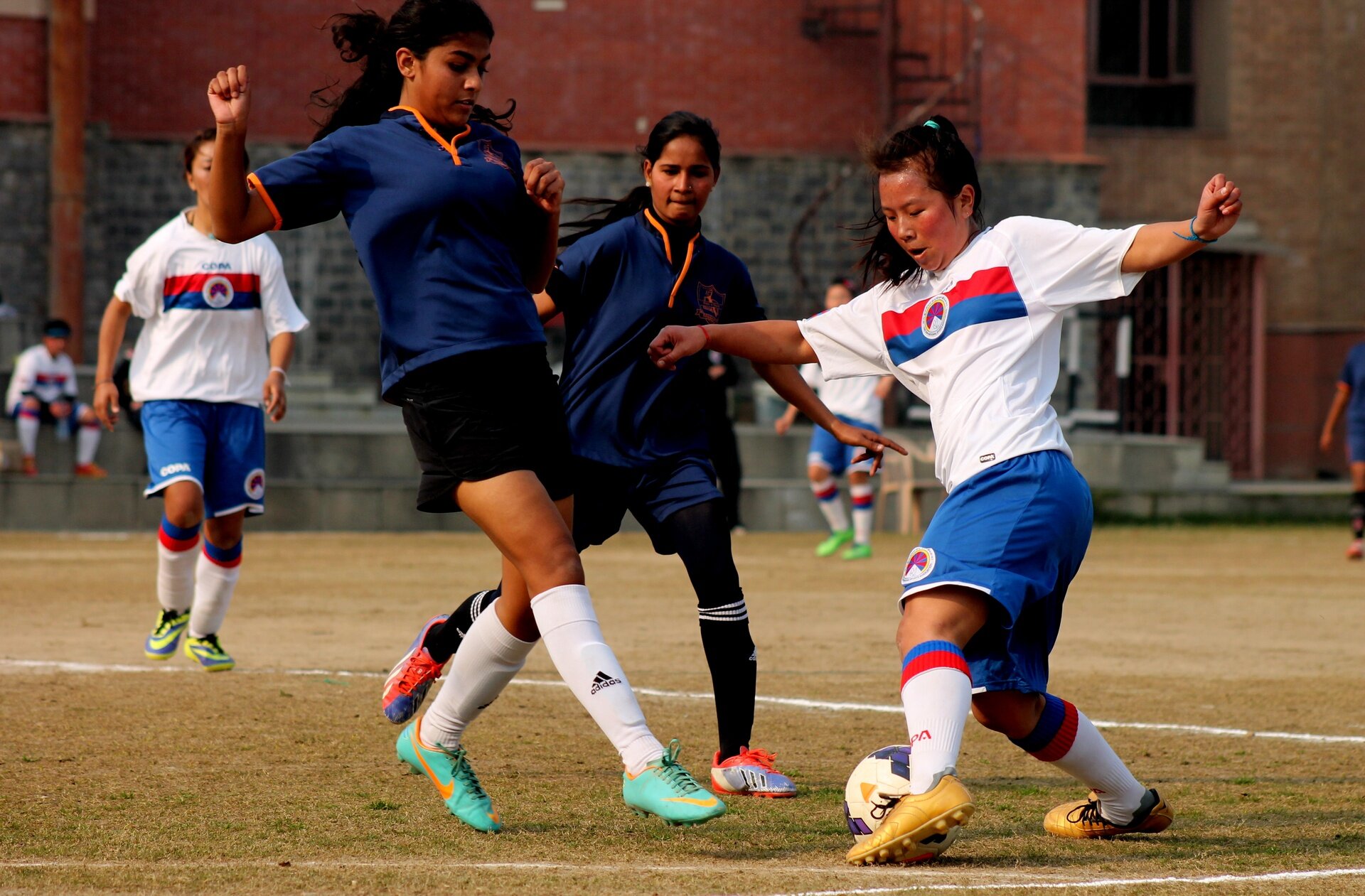 WINTER CAMP 2015

Our fourth annual Winter Training Camp, the heart and soul of Tibet Women's Soccer, shifted locations this year to the Tibetan Vocational Center in Dehradun. The move brought us to a regulation-sized field complete with green grass, and slightly warmer temperatures.
Our winning method to encourage both excellence in soccer and women's empowerment at our camps looks something like this:
7am: FITNESS!
yoga, circuit training, running, meditation, nutrition
10am: EMPOWERMENT! Communication, teambuilding, leadership, self-esteem building, service.
1pm: INDIVIDUAL GROWTH!
Solo sessions focusing on sports therapy and personal development
3pm: SOCCER!
Integrating new ideas physically, all the while prepping to become the best team in India.
The team formed each year at the winter camp is known as the Tibetan Women's Select Team. These young women are being trained to represent Tibet abroad, and to become the fresh, young leaders in their individual communities and beyond. They are being given the tools and the confidence to return to their schools and share their new skills and knowledge with others.
Already, we've seen evidence that it's working. Many of our Select Team players go on to become their school team captains, are elected to student government, begin to excel academically and extra-curricularly, and even have become active in the Tibetan freedom movement.
After three weeks of camp, the team traveled to New Delhi to compete against three of the top teams city-wide, jointly organized by the NGO Foot and Ball. We left with 2 wins and a tie, defeating the current Delhi champions Manthan Foundation.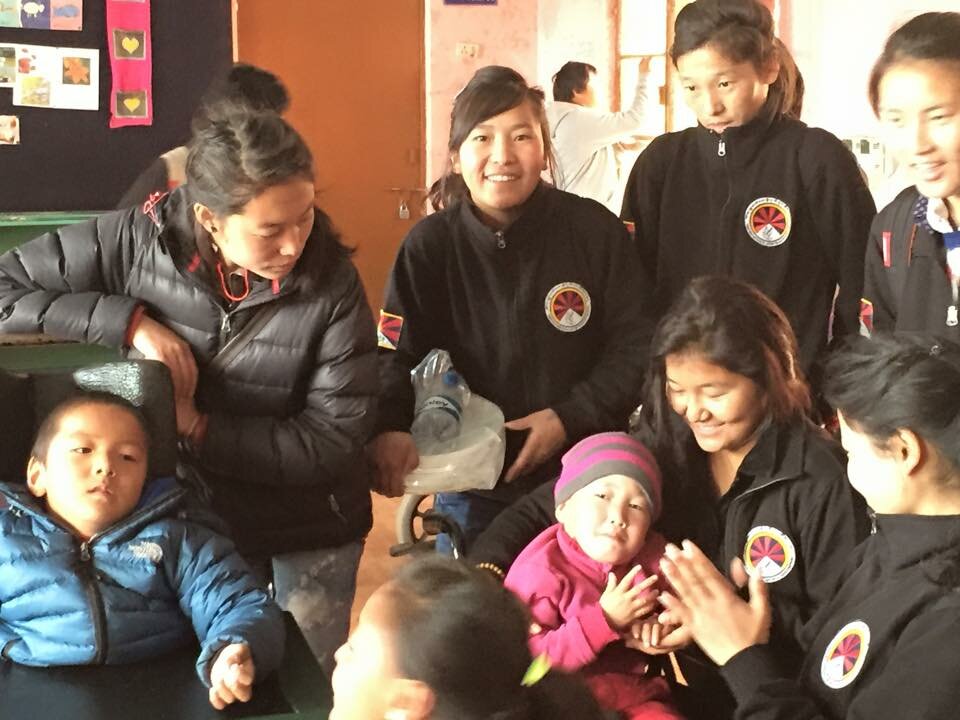 NGOENGA SCHOOL OUTREACH
As part of our commitment to women's empowerment, TWS identifies service as one of the most important components of our program. In 2015, the entire Select Team traveled to the Rajpur Tibetan settlement to visit the Ngoenga School, a home for Tibetan children with special needs. A day of singing, dancing, soccer & companionship brought smiles to the children's faces and provided a valuable perspective for our players, who have recommitted themselves to becoming role models for Tibetan youth & taking care of those less fortunate.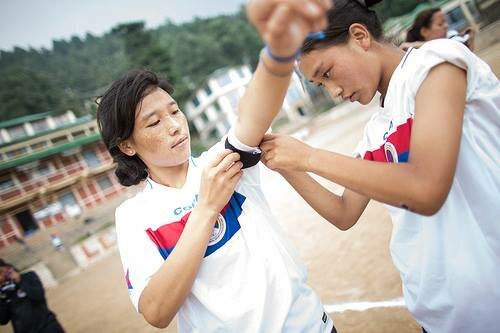 The TCV Bylakuppe club team competed in a
friendly match against  Karnataka district team on the final day of the Gyalyum Chemo Memorial Gold Cup men's tournament in front of 3,000 people. They showed the south Indian Tibetan community how good they are by winning 6-0!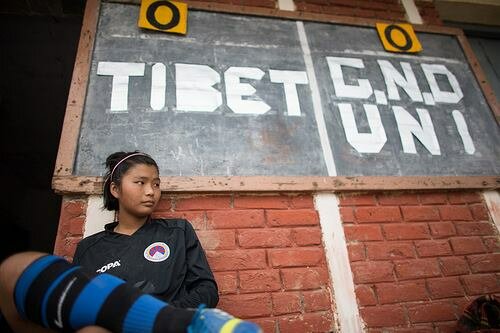 Our Select team competed against Guru Nanek Dev University in two friendly matches, performing remarkably well against one of India' top teams! We are well on our way to national team status...
We are proud to announce the addition of 4 more Tibetan schools to our program in India! We're up to 13 club teams now! There are more than 70 Tibetan schools in India and Nepal, and our goal is to reach every single one of them.
Check out this video from our select team's recent match against Himachal.
We won 4-0!

TWS FEATURED ON 'VOICE OF AMERICA'

Testament to the huge impact we're having on the world, TWS was recently featured on a radio broadcast from Voice of America. The story also aired inside Tibet, where Tibetan women heard about what we're doing for the first time, in their own language. Congratulations to players Lhamo Kyi & Phutsok Dolma for their intelligent and inspiring comments that were included in the story.
Check out the transcript here!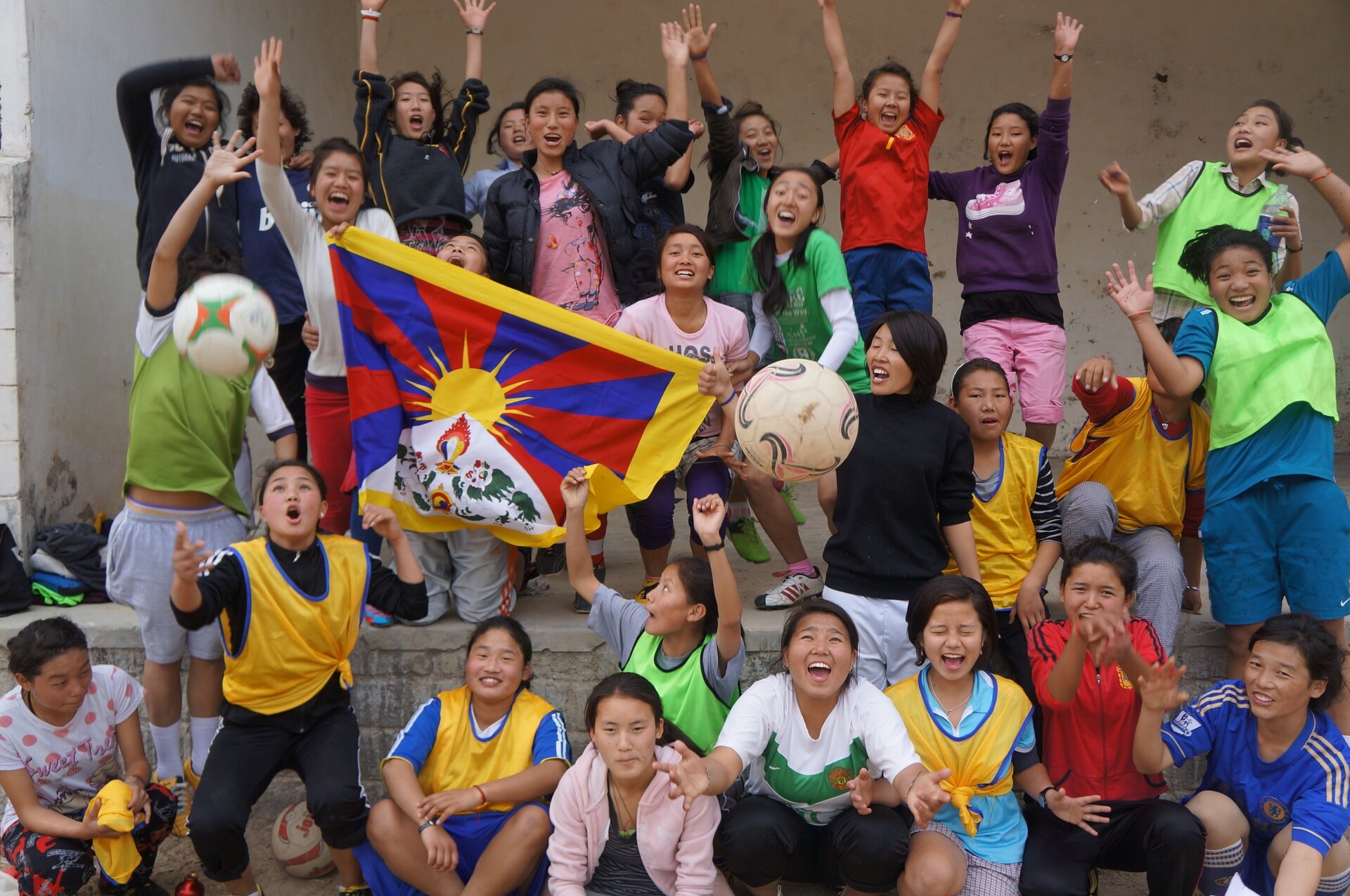 SELECT WINTER TRAINING CAMP 2013


We spent January 2013 at TCV Gopalpur in northern India with the top 30 players selected from schools around India. The camp produced amazing results. Yoga, running, communications, gender studies, psychology - we never stopped! Our combined empowerment-football training methods were employed for the second year, and our girls were visibly stronger - physically, emotionally & spiritually - when the camp finished. The highlight was our match against the Himachal State Team, which we won 4-0! The team selected at this camp looks forward to beating some of the best teams in India in 2013!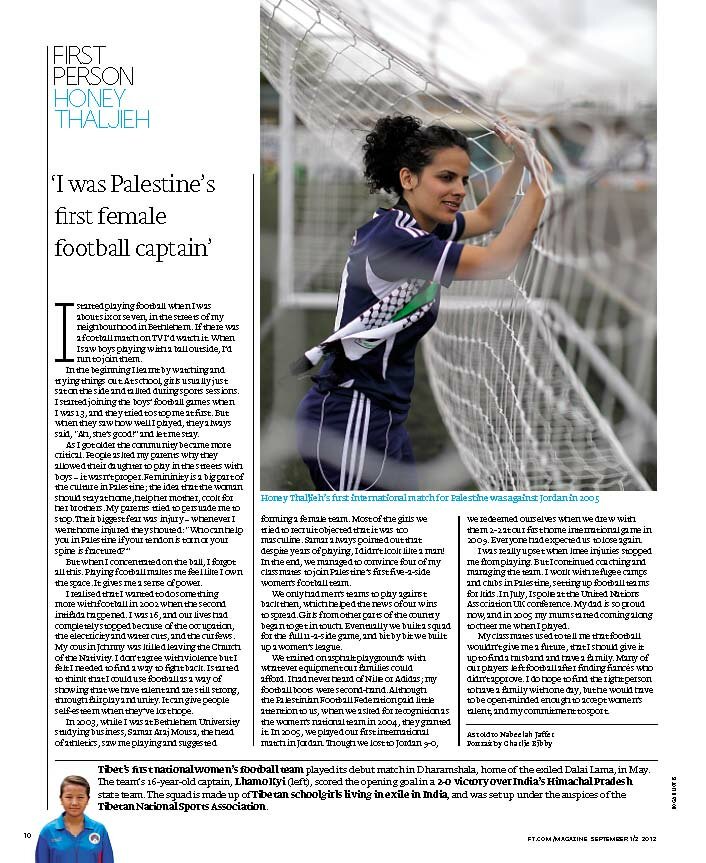 MAJOR MEDIA COVERAGE


A photo of one of our team captains, Lhamo Kyi, appeared in the British publication
The Financial Times
ac
c
ompanying a story about Palestine's first female national soccer team captain.
T
h
e
p
h
ot
o
an
d
t
e
x
t
w
e
r
e
s
e
e
n
b
y
a
p
p
r
o
x
i
m
a
t
el
y
2
m
i
l
l
i
o
n
p
eo
p
l
e
w
o
r
l
d
w
i
d
e
.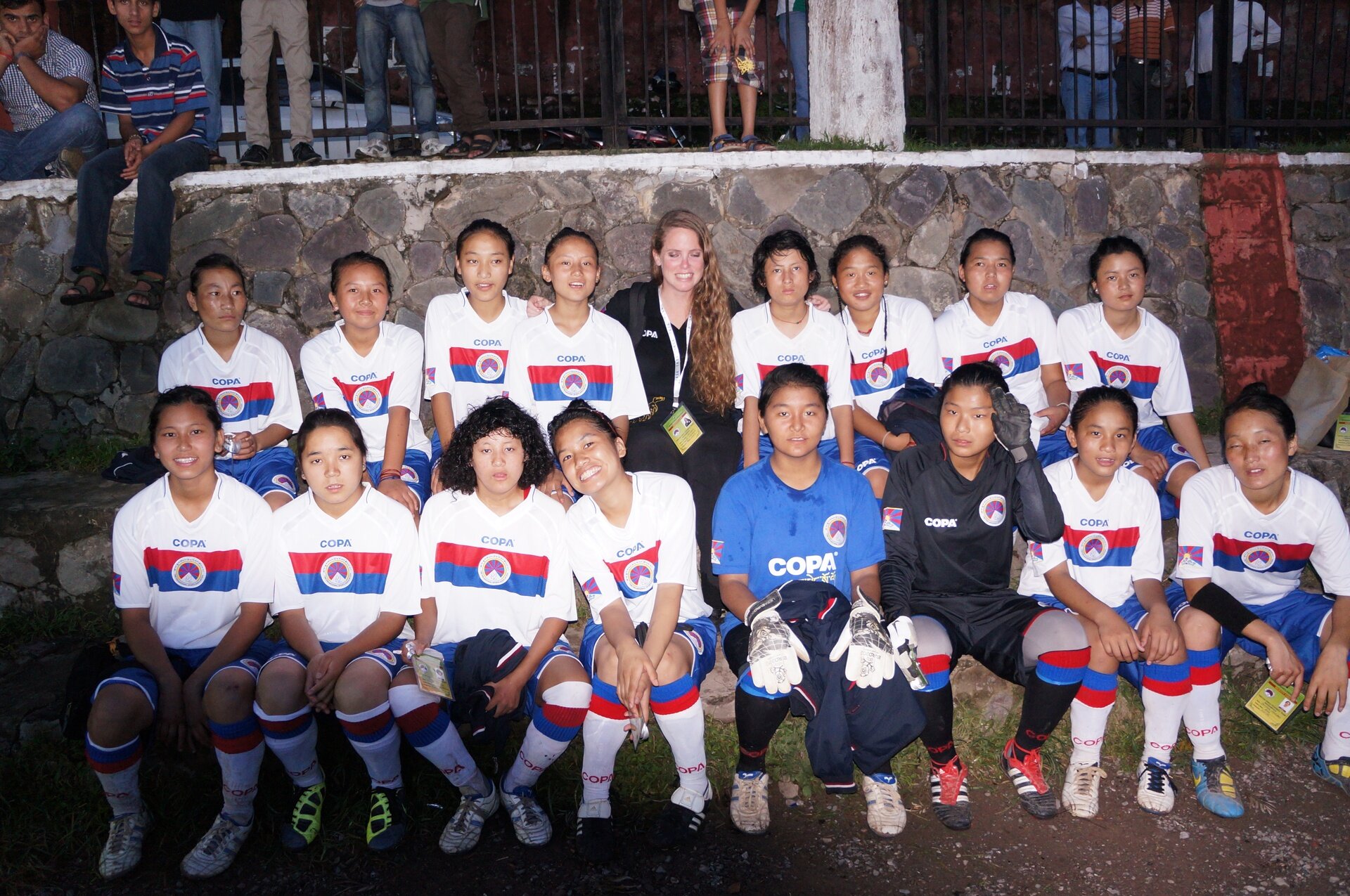 EXHIBITION MATCH

Our select team was invited to play in an exhibition match against the Haryana State Team, ranked one of the best teams in all of India. Our girls proved themselves strong and enduring! We lost the match 0-2 but celebrated our amazing performance! We have seen the level we can reach, and now feel more determined than ever to become the best team in India!

BIG NEWS!
Tibet Women's Soccer just signed its first sponsorship deal with the Canadian company LUSH Cosmetics! TWS will be featured on the packaging of LUSH's Charity Pot Lotion. Pick one up in a LUSH shop near you in the coming year, or buy online.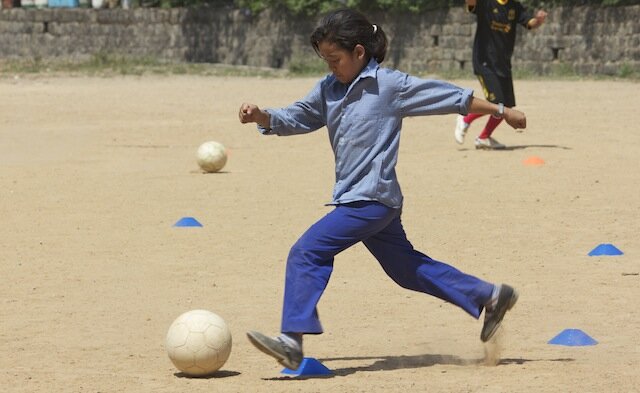 COACH FOR TIBET
Ever dreamed of spending time abroad, having amazing adventures and giving back to those less fortunate? COACH FOR TIBET will be placing volunteers at Tibetan schools around India to teach the game to young children. You needn't be an expert or trained professional - if you know how to play the game, apply! Find out all the details at: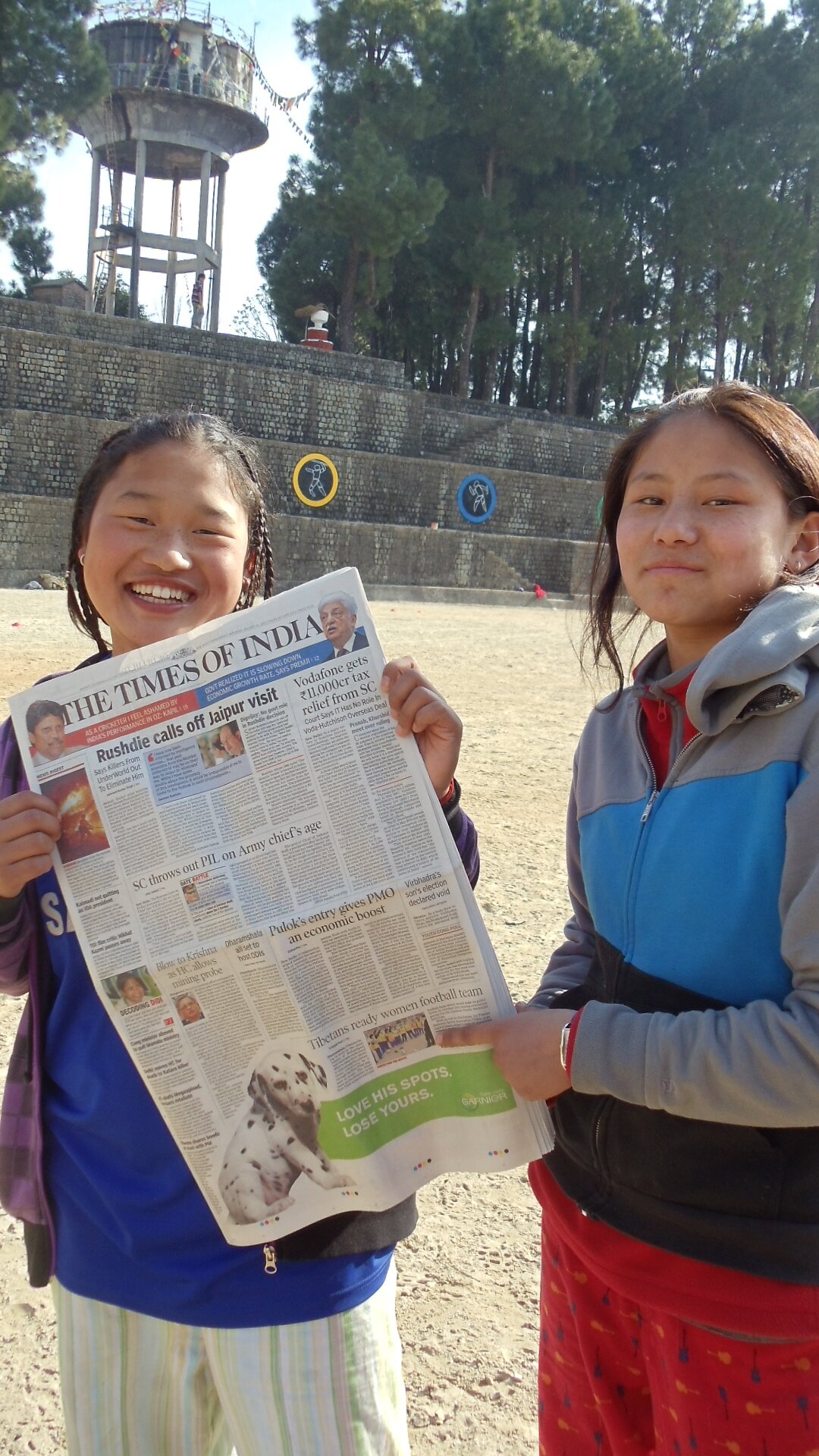 THE TIMES OF INDIA
Our January 2012 football training and empowerment camp was featured on the FRONT PAGE of India's number 1 newspaper, The Times of India! Tibet Women's Soccer is making history within the Tibetan community and in India as a whole!